Educating the whole child in a holy way since 1896
Admissions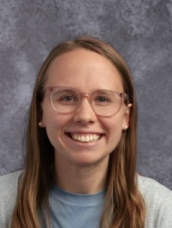 Welcome
Welcome to admissions! If you are visiting our page, you are probably looking for a school for an important child in your life. You have come to the right place!
A couple phrases Immanuel often uses to describe our community are "teaching the whole child in a holy way since 1896" and "where your child feels like our family." Both are very true and descriptive of the educational environment you will find for your child at Immanuel. We strive to provide an atmosphere that encourages children to think and explore who God made them to be, supported by a loving staff. Many children come to preschool and stay through 9th grade, giving us the opportunity to have them with us for 10 years. During that time, we get to know them very well. Other students come to us in later years for a variety of reasons. Some attend because they need a change from their bigger public school, some to escape bullying situations, some because their parents desire a Christian based perspective on education and more. Whatever the reason, they soon assimilate into our student body and feel at home.
We are proud to be Lutheran along with the rich history that goes with the name, but welcome those who affiliate with other churches or no church at all. A small percentage of our students are Lutheran, but all benefit from a Christ-centered education. Daily prayer, scripture memorization and weekly chapel services help us work beside parents to cultivate values in their children toward becoming responsible, considerate adults.
We would love to schedule a personalized tour for your family. Contact us at 513.895.9212 to
schedule yours today!

THE ADMISSIONS PROCESS:
Tour
Testing for those in kindergarten through ninth grade. This can be scheduled the day of the tour
or sometime after the tour. (Early childhood students are accepted upon application providing
there is room in the class.)
Apply
Enroll by responding to an email. During the enrollment process, you
will apply for an EdChoice Scholarship, set up a payment plan (if needed), and apply for additional in-house financial aid (if needed).
Irene Pirn Biography

In the fall of 2021, I came to serve as the second grade teacher here at Immanuel. Originally, I am from Cleveland Ohio, but attended college at Concordia College New York, and was serving at a Lutheran church in New Jersey before coming to Hamilton. As an employee and church member, I immediately found Immanuel to be a loving and supportive community. Immanuel has become a real home for me, and I love sharing with others how God is at work here.
I was fortunate enough to grow up in the Lutheran school system, and attended Lutheran schools my whole life, including my grade school, which is similar to Immanuel in many ways.
My experiences in the Lutheran school system have truly shaped my faith and me into the person I am today. I want others to have some of those same opportunities to learn and grow in a Christian environment, be well prepared for adult life here on earth, and eternal life with our Heavenly Father. In a world that is constantly drawing us away from Jesus, it makes our ministry here at Immanuel all the more vital, as we draw others to Christ and point them to Him.
Having worked in the admissions office in college, as well as at a Lutheran family summer camp for two summers, and through teaching, I have grown in my love for connecting and building relationships with families and people of all ages.
I am excited to serve in this role, welcoming new families to Immanuel, guiding them to meet their needs, sharing the gospel, and building relationships with current student students and families!
Immanuel Lutheran School admits students of any race, color, national and ethnic origin to all the rights, privileges, programs and activities generally accorded or made available to students at the school. It does not discriminate on the basis of race, color, national and ethnic origin in administration of its educational policies, admissions policies, scholarship and loan programs and athletic and other school-administered programs.