Educating the whole child in a holy way since 1896
Childcare
PRESCHOOL AGE CHILDREN WILL:
LEARN ABC'S, NUMBERS, SHAPES, COLORS, and THE CALENDAR

Memorize PLEDGES TO THE AMERICAN AND CHRISTIAN FLAGS

HAVE FREE PLAY WITH TOYS, PUZZLES AND GAMES WITH PEERS

ARTS and CRAFTS as well as SING AND DANCE

educational computer GAMES

HEAR STORIES FROM CHILDREN'S BOOKS and THE BIBLE.

EAT BREAKFAST(included), SNACK(included), and LUNCH ($3).

SPECIAL THEMES IN SUMMER

Summer FIELD TRIPS AND EXTRA ACTIVITIES
Latchkey Children will:
Have designated homework time after school

Enjoy arts and crafts, and free play

Have an after school snack

Have computer learning and game time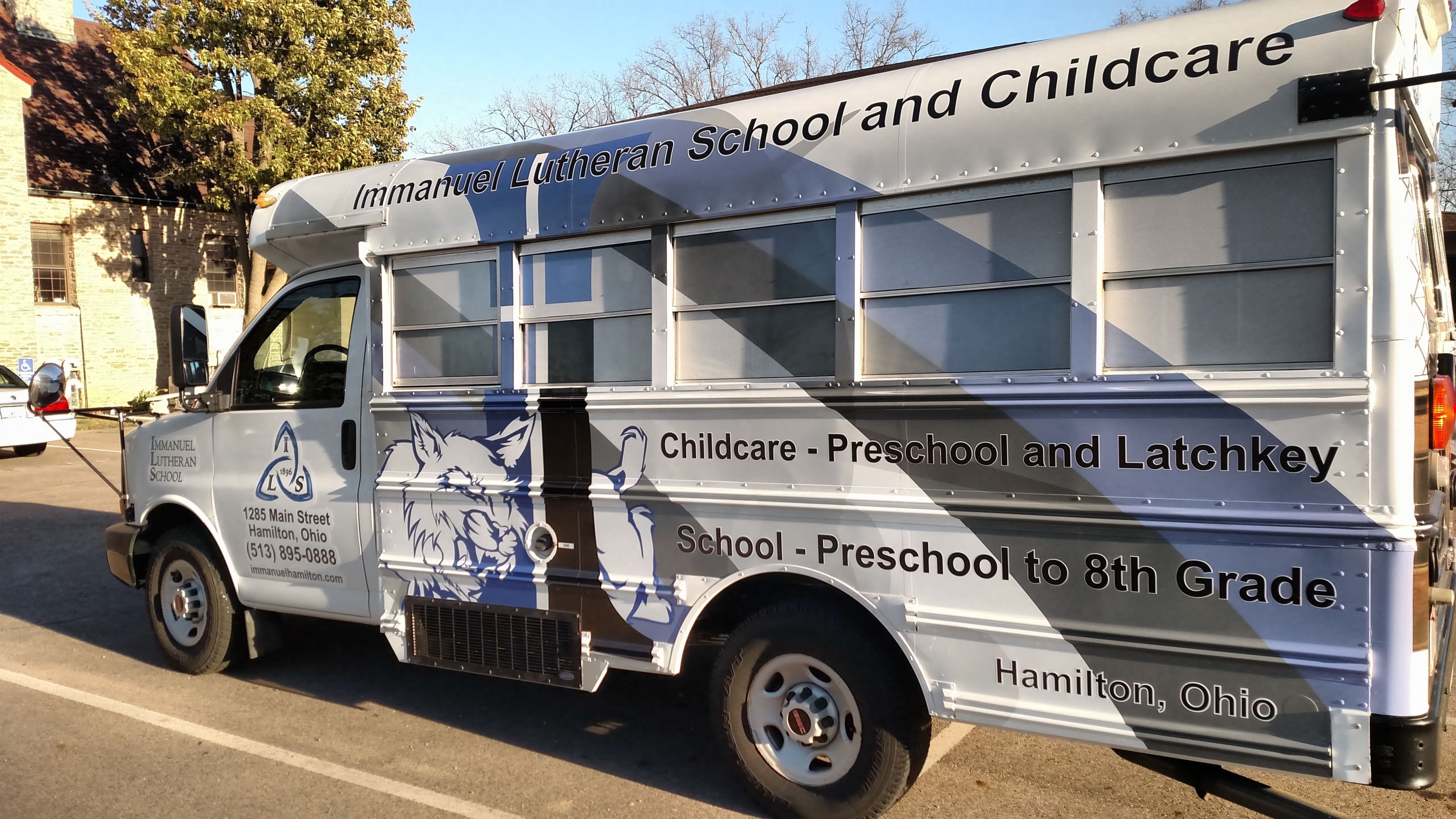 Childcare Rates
Full Time Preschoolers:
ILS 2 or 3-Day Student: $120/wk
ILS 5-Day student: $105/wk
Non-Student: $160/wk
Part-Time Preschoolers:
ILS Student:
$40 per day
$65 for 2 days
$95 for 3 days
Non Student: $45 daily
School Aged Latchkey:
AM & PM Care $105/wk
AM Care Only $85/wk
PM Care Only $70/wk
Occasional Use: $15/hour.
Summer Daycamp Rate
Part Time (3 days per week) $130/wk
Full time $160/wk
Daily--drop in--Rate $45/day
Lunch
Students who will be here during lunch must either order lunch from the school lunch program (the week before) at a cost of $3 per day, or bring a packed lunch.
Discounts
Families with 2 or more full-time students will receive a 10% discount on additional children.
Call (513) 895-9212 or email elizabeth.fleming@immanuel
hamilton.com for a tour of the childcare center.